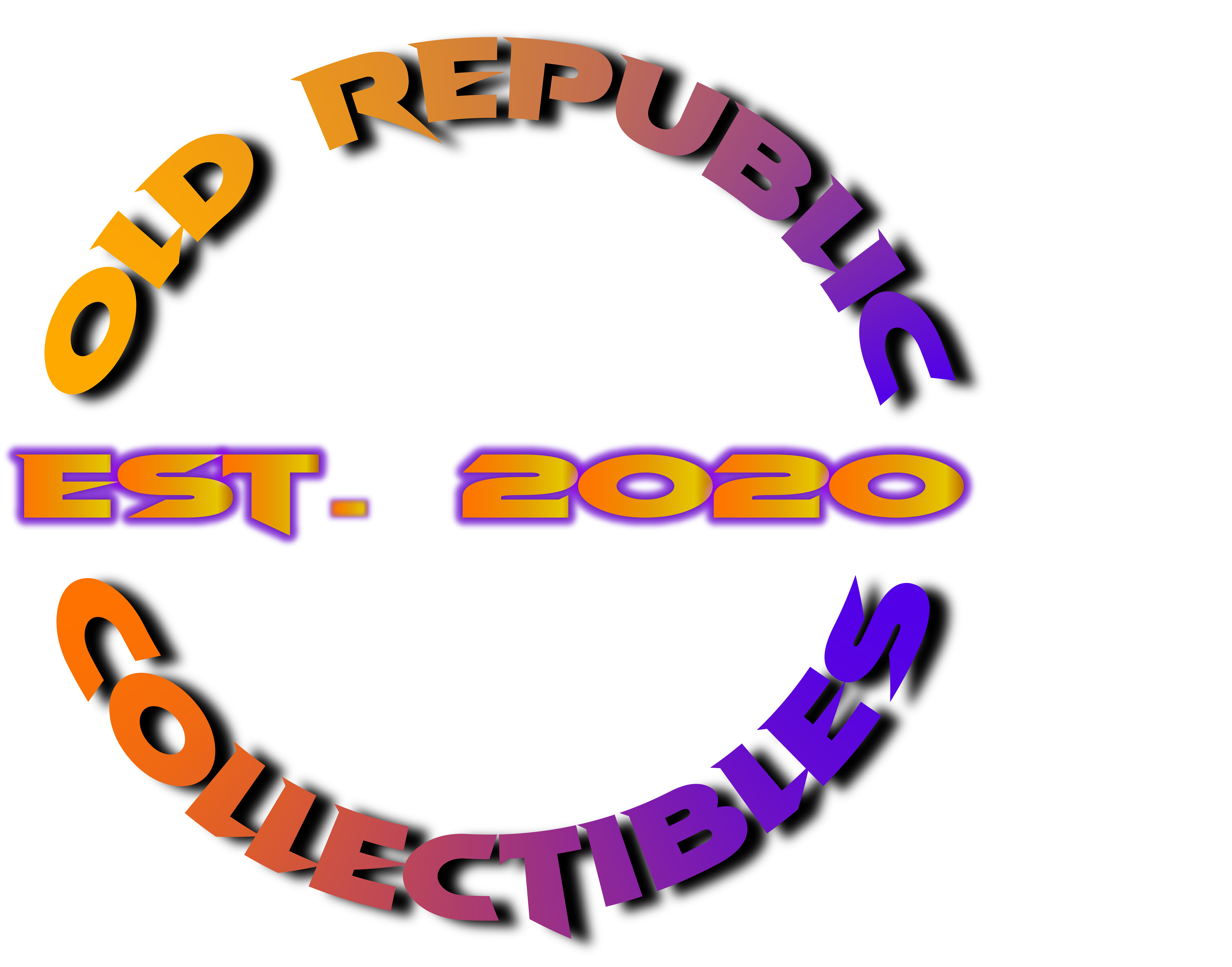 Family/Veteran owned and operated, established 2020: Just two dedicated fans of the incredible Star Wars Galaxy. My Wife and I (Rachel and Philip) are fans of each trilogy, having grown up in different eras each. We've gained an appreciation for Star Wars on so many levels. We too have a vast collection that consists of mainly Black Series as well as the Vintage Collection and Hot Toys.
We've been there: We know what it's like to search endlessly and tirelessly to find the figure you want most. We will do our best to assist in making this a seamless process. We will monitor the market wisely on specific figures to ensure you're getting the best prices! We will also do our best to keep a large inventory. If you don't see a specific item, message us.
Shipping: We've also fortunately and unfortunately been there. We're avid collectors, quality control is second nature and an absolute must! We will not skip the details, ensuring your product is in excellent packaging condition. Whether you're an opener or not. You deserve to receive a 'minty fresh' product. Of course there are the rare occasions when shipping services unleash order 66 on your product prior to arrival. We ship all orders with care by ensuring all are packed precisely. Any order that is placed using free shipping within the USA will not be packaged with protection to ensure the most economical way of shipping is utlized. ORCLLC is not responsible in anyway shape or form for damaged product upon arrival using this method.

Please note: Items ship with free shipping option without packing supplies and do not ship individually. For instance if an in stock item is ordered with a pre order item using free shipping. Then the in stock item will ship once the pre order item becomes available.
Always Evolving: As we're a new store, we will be constantly looking for ways to improve, we're open to all suggestions. We will also be making changes as we grow together. Stick with us for giveaways on Instagram along with store giveaways.
Be on the lookout: Follow us on Instagram and turn on post notifications. We will update in stock alerts along with any sales. This is the best way to obtain ETA's on delivery as with known current economic shipping delays ORC LLC has no control over the shipping speed.
Rights: Old Republic Collectibles LLC reserves the right to amend any pricing errors and reserves the right to cancel any orders resulting in error pricing. Old Republic Collectibles LLC owns the Trademark and Copyright to all logos of our brand and title. Any unauthorized use is prohibited. Any false or misleading allegations that are defamatory in nature in repetitive use that harm or misrepresent our brand will be met with legal action. Any action repetitive falsely accusing and or damaging reputation of our brand will be met with legal action.
Pre Orders: All Pre Orders are subject to manufacturers terms and availability. If a pre-order should for some reason be recalled (outside of our control) a refund will be issued. When pre-ordering please be sure to update us if there are any address changes. ORCLLC is not responsible for lost prodcut due to not being advised of address changes.

PRE ORDERS:

EFFECTIVE IMMEDIATELY: Due to increased inflation and product surcharges Pre-Orders placed and canceled for any reason are subject to a 20% cancellation fee. We appreciate your business.

Sale or Discounted merchandise, with the exception for damaged merchandise NOT USING FREE SHIPPING. Are not eligible for returns or refunds or credits of any kind.

ORCLLC is NOT responsible for manufacturers shipping delays. ORCLLC does not control the shipping speed and furthermore if a product is delayed, this does NOT mean the product is unavailable.

Should a trade war breakout and trade halted - or - an economic crash - or - war. All refunds will be temporarily halted until further notice, until the merchandise is shipped and until the situation is at ease.

Credit Card Fraud/theft: Any individual or individuals knowingly executing credit fraud or transactions. Will be met with legal action via 18 U.S.C. 1344.

If a transaction is disputed as fraud upon receipt of item(s). Or due to disagreement with our posted cancellation policy via your financial instituton. ORC LLC reserves the right to seek legal representation against such action. If a refund is provided on our end and then the transaction is disputed knowingly by the customer to their financial institution. We will work with your bank regarding transaction fraud. As well as treat the matter as theft. Thank you for your understanding.


Returns: We offer a 7 day return policy. Whereas the item is to be returned 7 calendar days from the time of purchase. If the item shipped is returned damaged a refund will be void. No refunds for items opened. We do not take ownership of the return until the return is in our possession. If an item arrives damaged via the shipping service selected, a claim is to be made through the shipping carrier. If the return is due to the customer changing their mind, then the customer is responsible for all costs of returning the goods. This is for non sale items ONLY.
Most of All! Thank you for your support, being a fan which includes your business! We are excited to bring the best toys to your home!